With VR games taking off in a huge way, there's no shortage of the creative powers being utilized. You may have heard about all of the really cool VR games being on the HTC Vive and the Oculus Rift, but there are tons of interesting and powerfully immersive games that are totally free for your Google Cardboard.  All you need to do is visit the Google Play Store and download them. The following free VR games do not require a bluetooth controller. All you need is any Google cardboard VR headset with a touch button and you're good to go. Let me stress that these games are not your run-of-the-mill "runner" games which make up the majority of VR games out there. Some are exploratory point and click games while others are ultra-immersive story-fuelled virtual experiences.
These are awesome free VR cardboard games that you have to play.
1.) Gravity Pull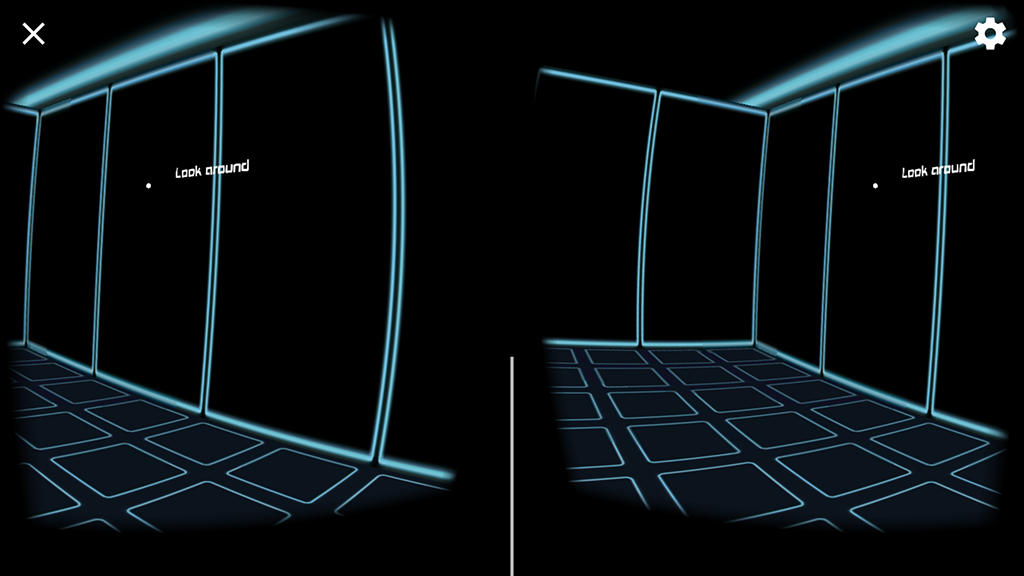 Have you played wildly inventive video game Portal? Well, Gravity Pull is sort of like that except it's in virtual reality and you feel like you're actually inside a neon-colored labyrinth full of puzzles to solve. What's innovative about Gravity Pull is the game allows you to "move" around by walking in place – the gyroscope and accelerometer detect the fact that you're walking and moves you in the game. This VR puzzle game makes you solve problems by manipulating objects and progressing to increasingly harder levels. Gravity Pull is free and it is extremely fun.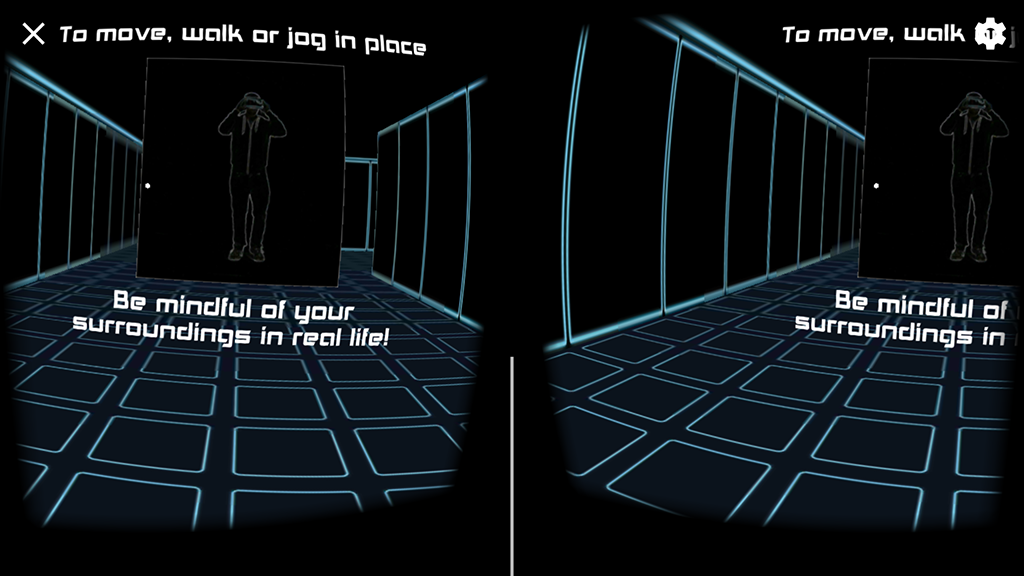 Gravity Pull is rated E for everyone. Get Gravity Pull for free from Google Play.
2.) Dark Walls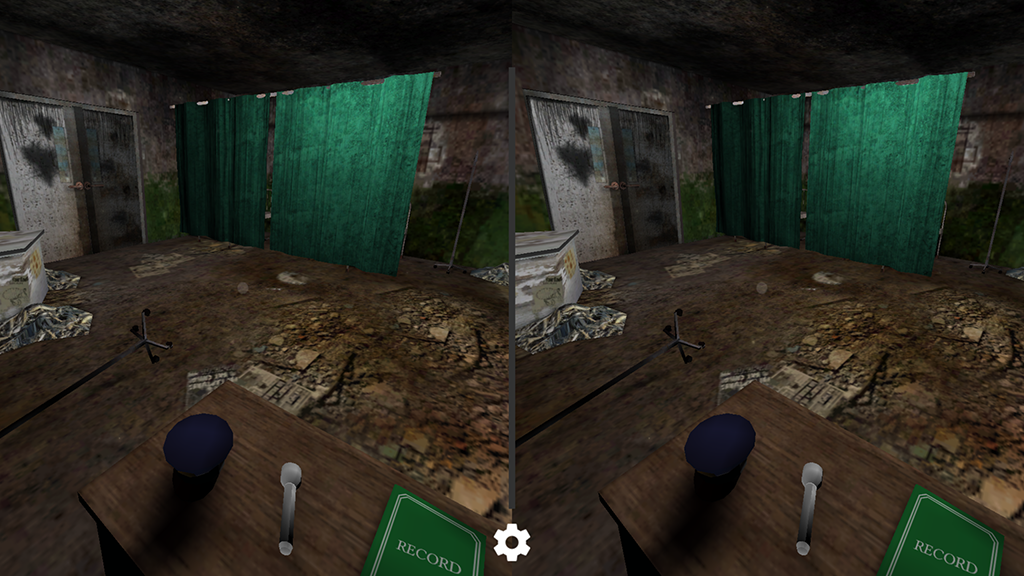 There are lots of scary VR games out there, but I challenge you to find one better than Dark Walls. For one, the story is quite gripping. You play the role of a security guard tasked with monitoring the abandoned and super creepy St. Claire Hospital during the graveyard shift. Rumor has it that there was a horrible fire that claimed the lives of a woman and her three-year old daughter. You best believe there are jump scares and unearthly ghosts roaming about. The graphics are really impressive in a macabre way as you get sucked into the story's spooky mythology.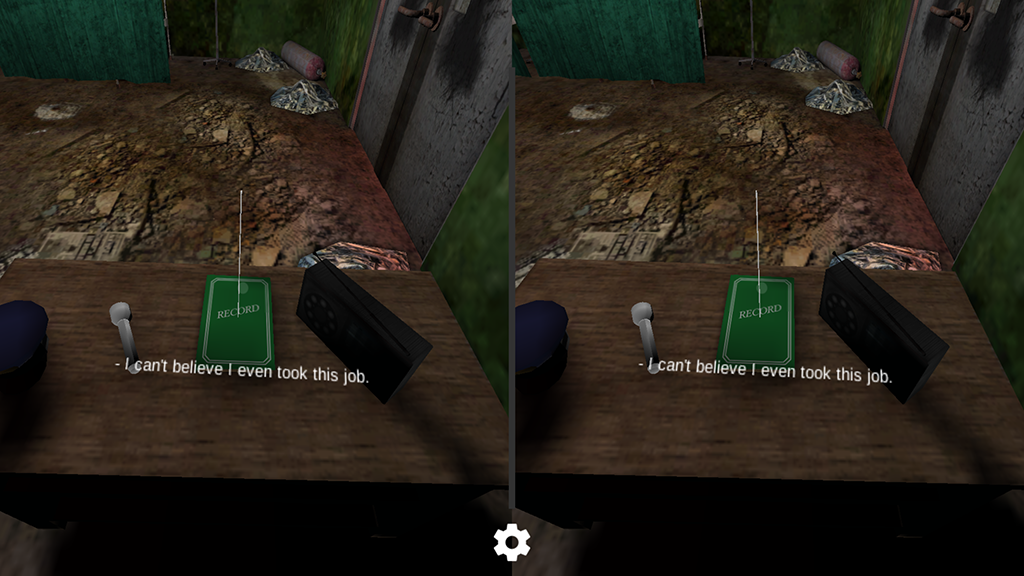 Dark Walls is rated M for mature. Get Dark Walls from NuWorks from Google Play.
3.) VR Noir
VR Noir will blow away your expectations of what Google Cardboard VR is capable of. This neo noir story-based game puts you in the shoes of a down-on-her-luck private investigator. The tone is perfectly propped up by a lethargic jazz soundtrack and the requisite introspective noir narration. The game begins with you sitting in your office when a new client walks in and asks you to investigate the reappearance of her supposedly deceased husband. The graphics are photorealistic and are easily the best I've seen, especially for a free VR game. As one might expect, you become embroiled in a conspiracy that you'll have to keep playing to uncover.
VR Noir is rated T for Teen. Try VR Noir for yourself. It's available at Google Play.
4.) InMind VR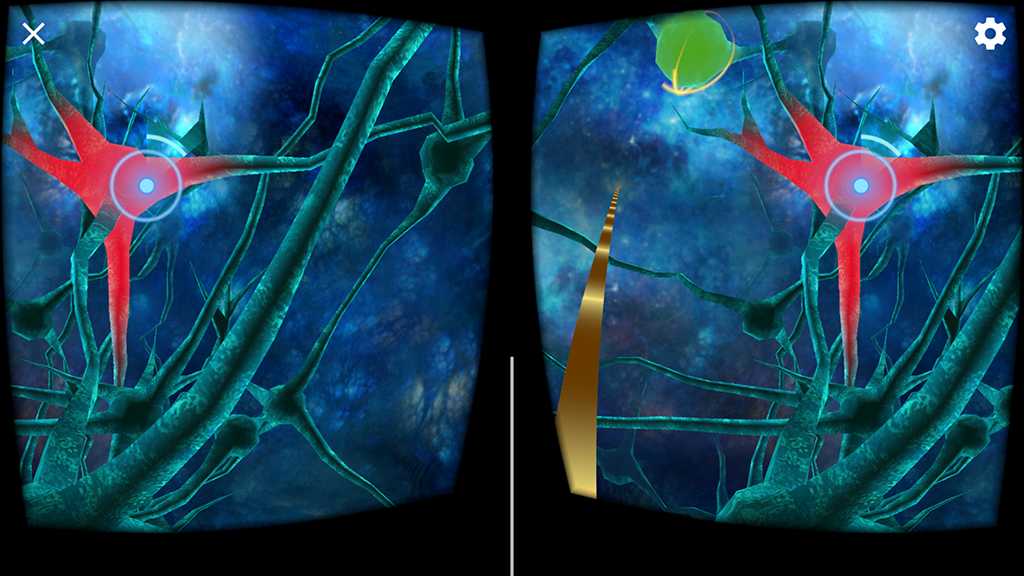 InMind VR shrinks you down to the size of a cell and sends you on a quest to eradicate unwanted negative synapses with lasers as you take a rollercoaster ride through the human brain. It has great presentation, smooth gameplay and a bit of educational material on what current psychosis you're trying to ameliorate. The sequel InMind VR 2 is even more fun. One of the popular free VR games for Google Cardboard, InMind VR is casually fun and immersive experience that offers something more than just the traditional thrills of a "runner" game.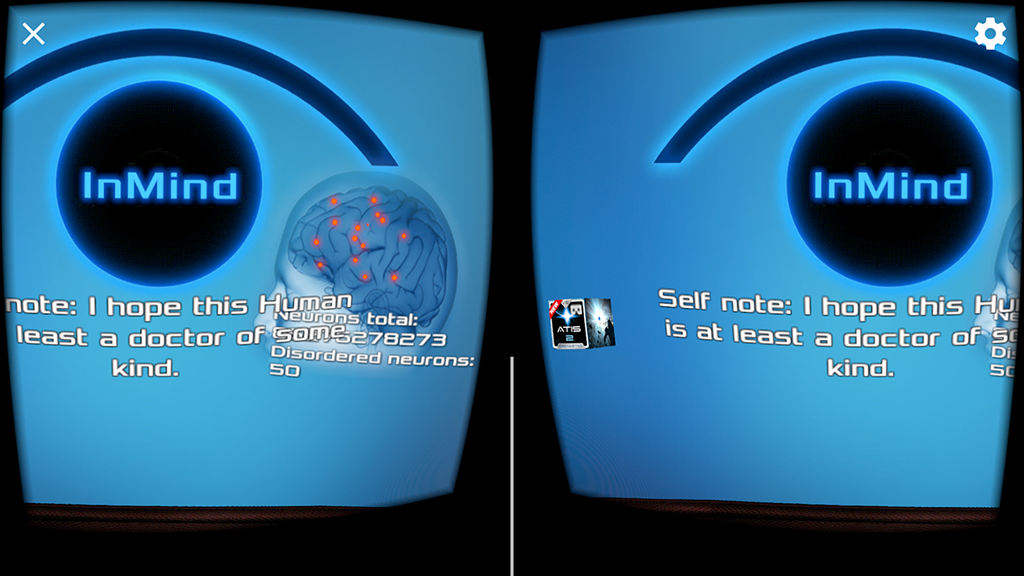 InMind VR is rated E for everyone. Visit Google Play to download InMind VR for free.
5.) VR X-Racer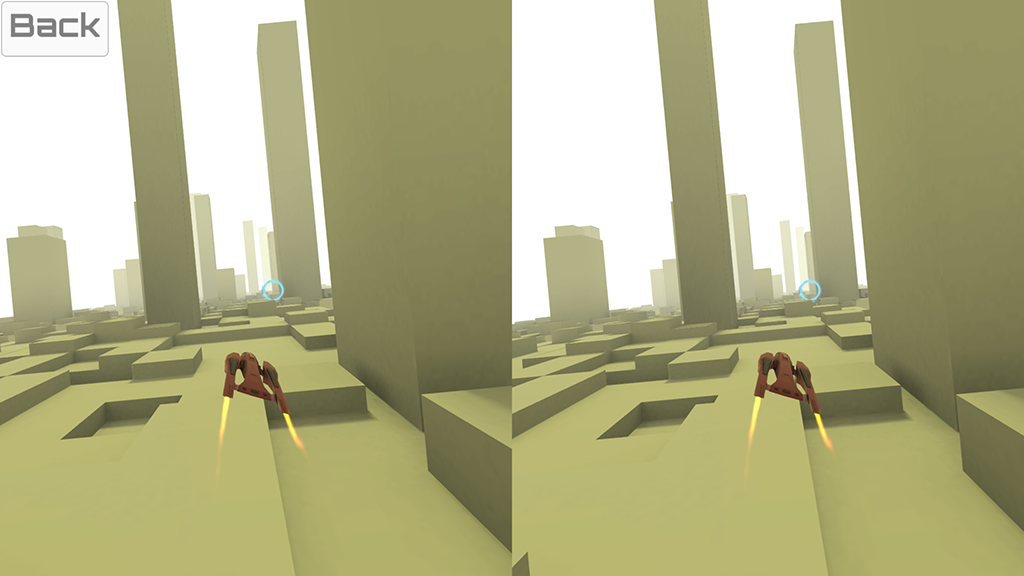 Much like most free mobile android VR games out there, VR X-Racer is basically a runner game but due to its excellently rendered polygon-based graphics and tight controls, you'll find yourself coming back to this puppy more than the rest. The game begins in speedy fashion as soon as you load it up. You're in control of a high-speed spacecraft and your mission is to soar through alien terrain without running into cliffs and mountains. VR X-Racer is very addictive and easy to play. A great game to show your friends what casual virtual reality is all about.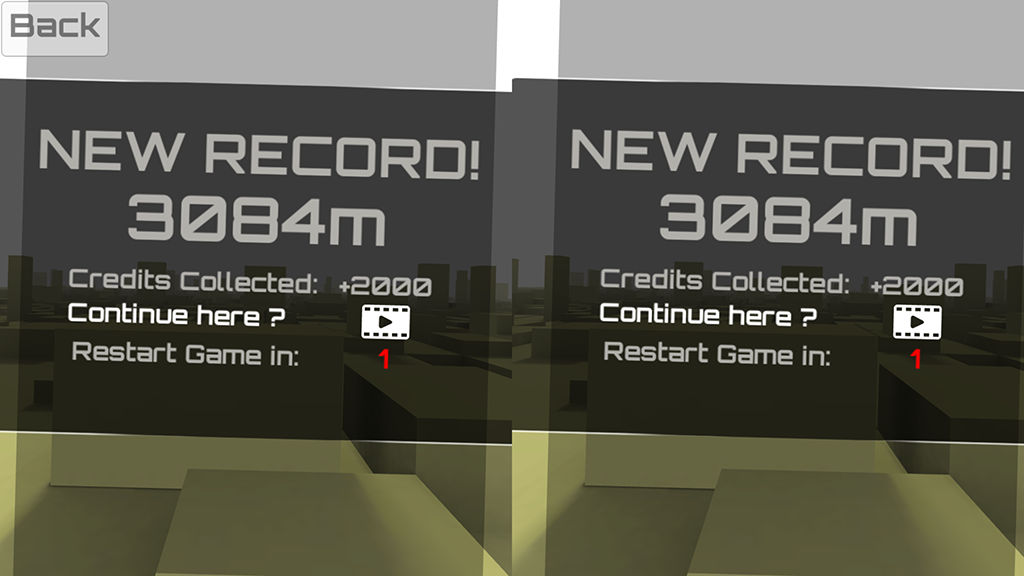 VR X-Racer is rated # for everyone. Feel the G's in VR for free and visit Google Play to try VR X-Racer.
6.)  Alien Apartment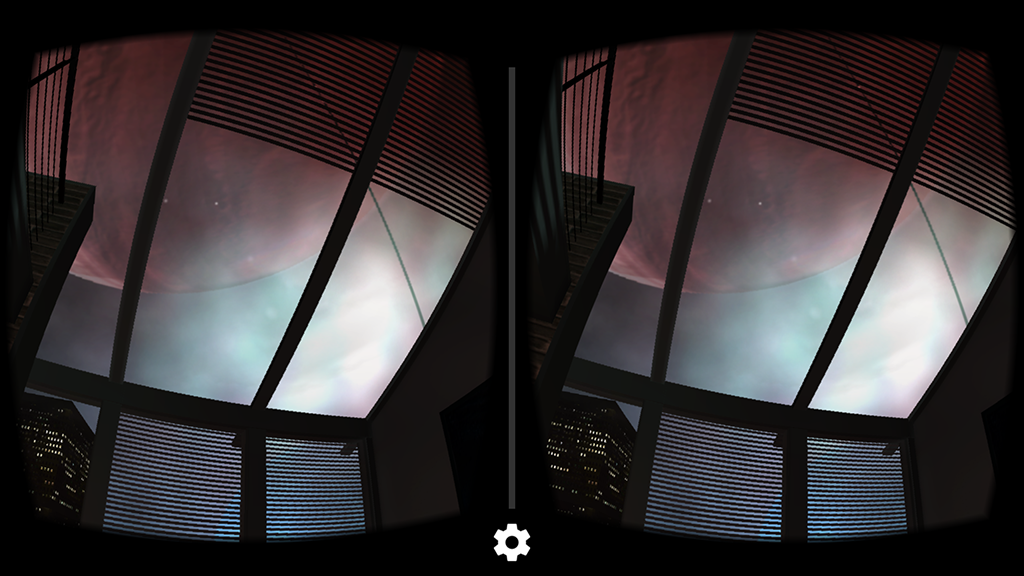 This beautiful-looking VR game takes place in some far-flung future. You begin in your apartment but right away, you can tell something is surreal about the world you're occupying. Thanks to easy controls, you can rove around your apartment without need for a bluetooth controller. As you saunter around your sleek digs, you peer out your window is to see a gigantic planet eclipsing the horizon. It dawns on you that you are not on Earth but some alien planet that's been colonized by humans. Alien Apartment pays homage to Blade Runner with its grim dark futuristic settings and mood-setting ambient soundtrack. Even though its just a demo, this exploratory story-driven game is easily one of the most visually impressive VR mobile games I've seen and from what I can tell from the teaser demo, there's lots of intrigue to had.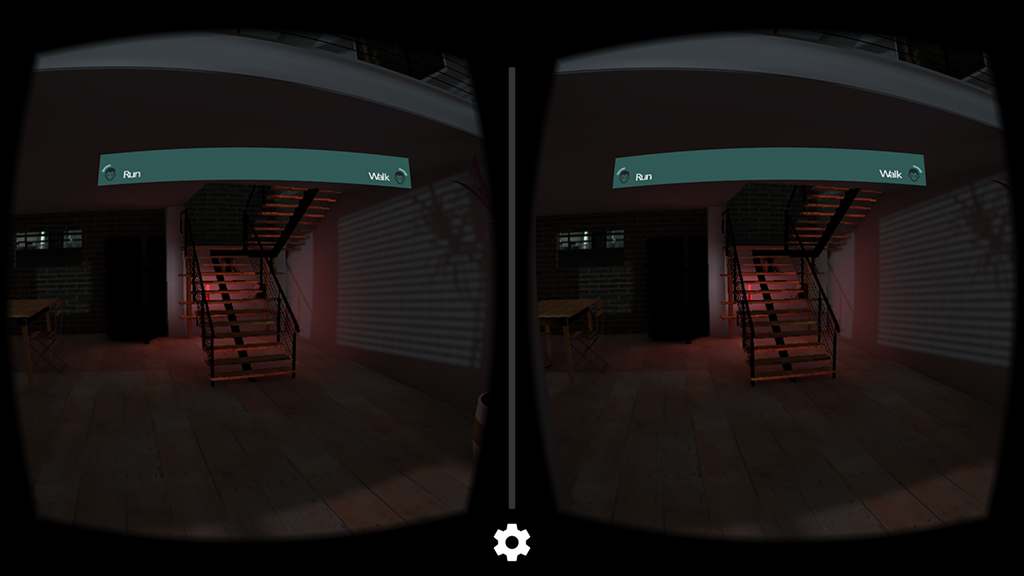 Visit Google Play to try Alien Apartment for free. Alien Apartment is rated E for everyone.
7.) Wizard Academy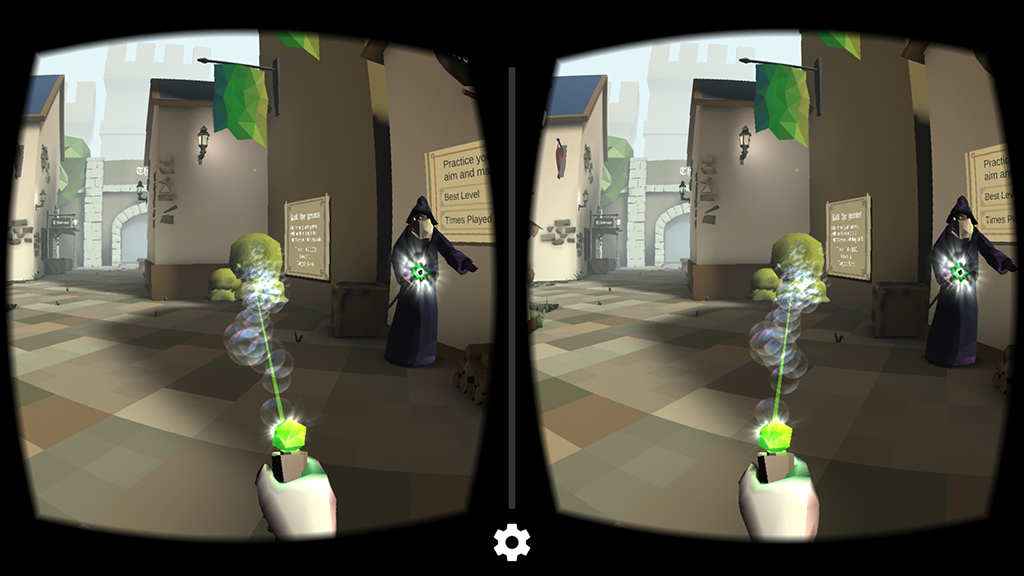 Here's a fun educational VR game for those of you who have kids. Like all successful learning games, Wizard Academy makes learning fun. You play a wizard who must hone your skills and there are four different types of fun VR games like shooting fireballs and running around a VR maze, both of which activities test your math skills and spatial memory, respectively. What's neat about Wizard Academy is that there are a wide range of controls at your disposal with no controller needed. To walk in the game, you simply move your feet. To cast fireballs, you simply use your Google Cardboard touch button. This is a kid-friendly VR game that's as engaging as it is educational.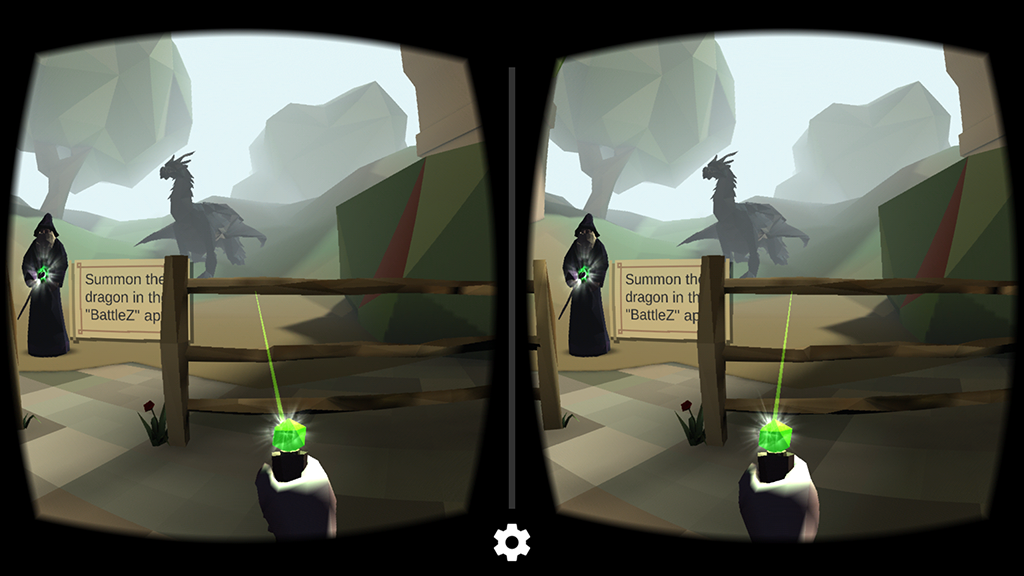 Wizard Academy is rated E for Everyone. Cast some spells and get Wizard Academy from Google Play.
8.) Apollo 15 VR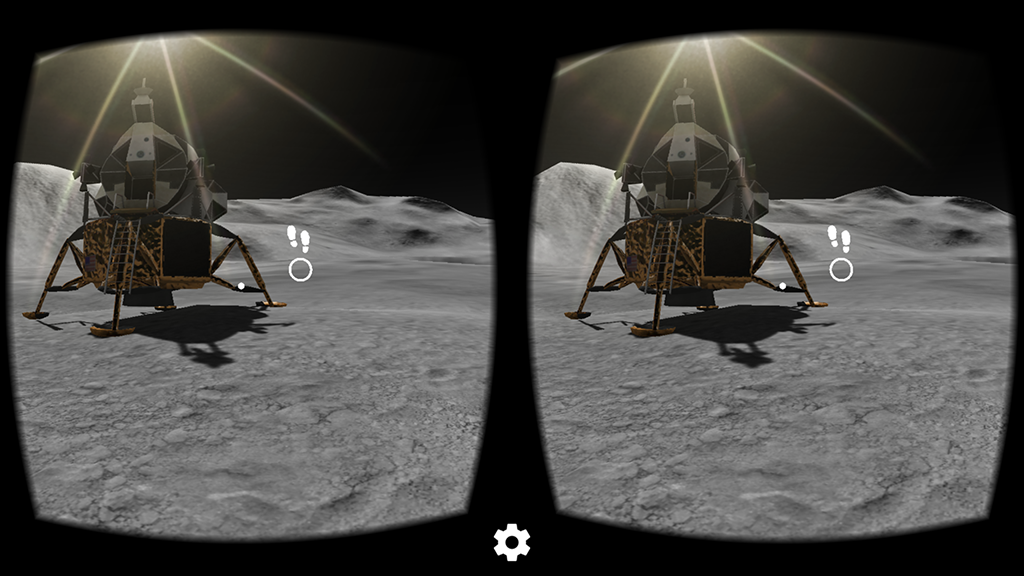 Relive the Apollo 15 lunar mission in this surprisingly engaging simulator. You start off by gently landing on the moon but the real fun begins when you board your lunar rover and traverse along the gun-metal grey moon surface, kicking up moon dust as you ride over valleys. More of a simulator than a game, Apollo 15 VR is a free, no-hassle virtual reality experience for space exploring enthusiasts.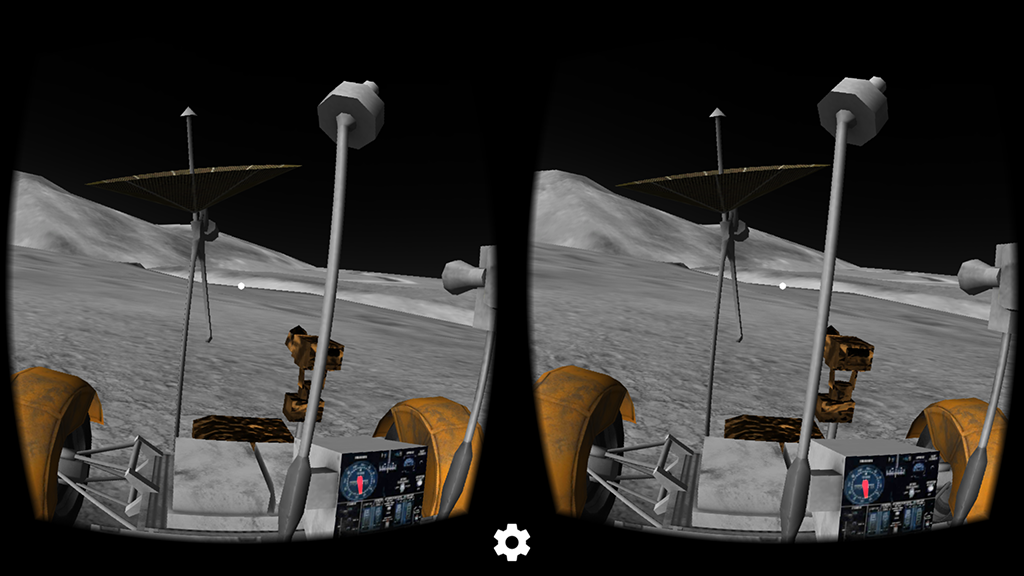 Apollo 15 Moon Landing VR is rated E for everyone. Take one small step for man at Google Play and try Apollo 15 VR for free.
We hope you enjoyed our list of free google cardboard VR games you must play! Get on out there and discover new virtual worlds…