It's amazing what virtual reality can bring the masses these days. Just conduct one simple "VR" search on Google Play Store and you'll come up with hundreds if not thousands of results. Most of what you'll see are a mix of endless runner clones and tons of interesting and dynamic VR games that redefine what it is to being a first person player.
But did you know that there's more than just VR games? There's VR music apps too!
This article is going to talk about music and in it, I'm going to list all of the exciting, free and cool music VR apps and experiences that you can play right on your Google cardboard device. Virtual reality takes my favorite artistic medium that is music and infuses it with a level of immerssion that has to be seen to be believed! From 360 music videos to VR music visualizations, prepare your senses for some next-level creativity and immersion!
1.) Bohemian Rhapsody VR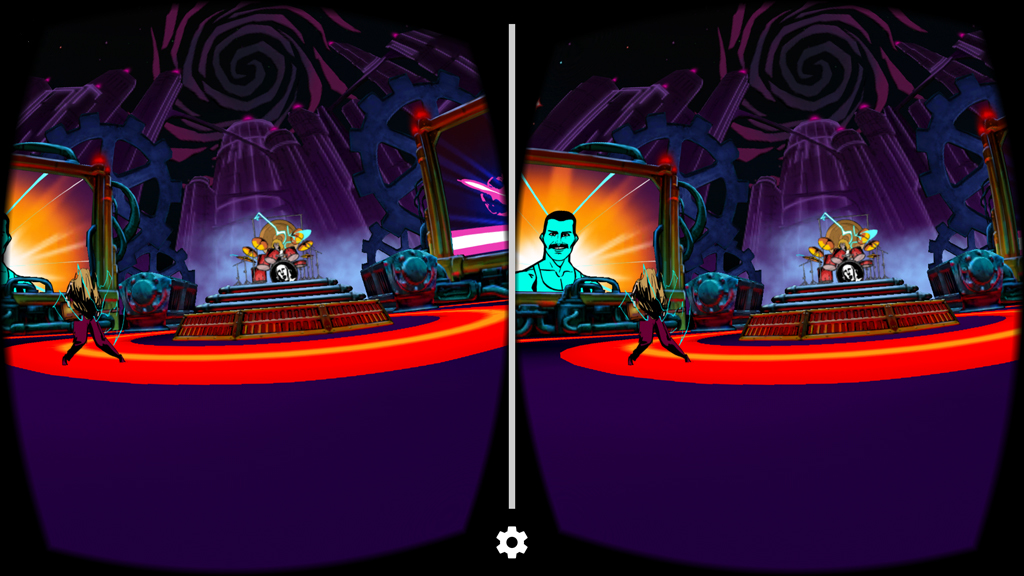 This is the perfect introduction into virtual reality apps featuring one of the most beloved songs ever created in Freddie Mercury's immortal song, "Bohemian Rhapsody". It's free right on the Google Play Store and it's a quick download that you can start experiencing in seconds. After opening up the VR music experience, you just put your smartphone into your Google Cardboard device and that's it.
After you hear the beginning moments of Mercury's pop hit flowing through your ears, prepare your eyes for a full-on psychedelic blitz of colors and sights manifesting in trippy animations all in encompassing 360 degree field of view. I would definitely recommend sitting down in a swivel chair and spinning around to really capture Bohemian Rhapsody in all its kaleidoscopic glory.
You can download Bohemian Rhapsody by visiting this link here.
2.) Squarepusher's "Stor Eiglass"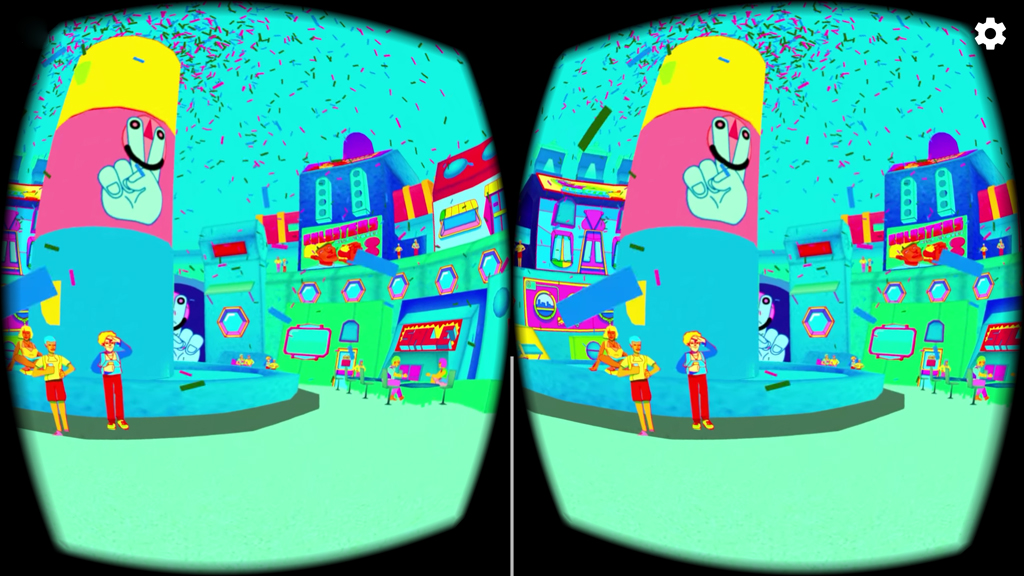 UK-based recording artist Squarepusher has been on the techno scene pumping out records for more than twenty years, producing some of the most exciting and riveting albums ranging from breakcore, acid techno, drum 'n' bass and jazz. He makes what is known as "intelligent dance music" with thoughtful composition and complex melodies. That's why I was so pumped and excited when I heard he put out a virtual reality music video to his new single, Stor Eiglass."
The 360 degree video is bright and colorful as a Saturday morning cartoon with immersive animations popping up from all directions as you move through a fantastic visual journey of wacky and sometimes frightening stimuli. It's one of those music videos where you can see something new each time you experience it. This is an ingenious critique of virtual reality itself. Just load up the Youtube video on your phone and mount it into your VR headset and you're good to go. I keep coming back to this music video and so will you. 
This is the future of music videos.
3.) The Lion King – The Circle of Life (Broadway Performance)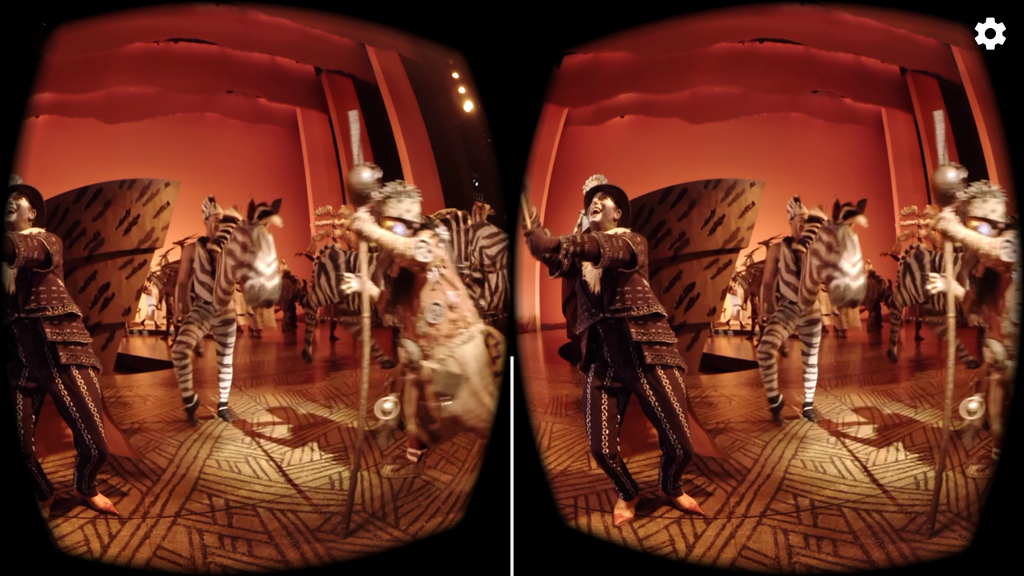 The Broadway production of The Lion King's Circle of Life is a sight to behold, especially if you have a VR headset. This 360 Youtube video is gushingly excellent with stellar singing and top-notch production values. Add to that, the immersive power of VR and you can't fight but fight the feeling that you're sitting front row watching this beautiful and musical spectacle unfold before your eyes. This will undoubtedly appeal to the kid inside of you.
Relive your nostalgia the best way and watch Lion King in VR!
4.) NoiseTube VR Music Visualizer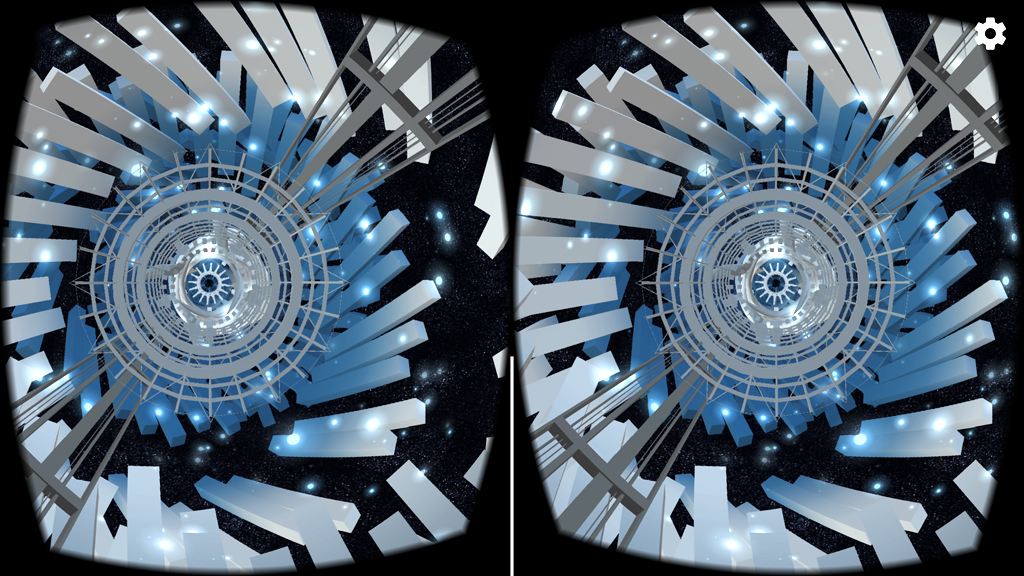 Do you like seeing your music come alive in a synesthesia sort of way? Then, download the completely free and totally cool music app, NoiseTube. It's an amazing music visualization VR app that lets you experience all of your songs through a responsive dreamlike adventure.
Once you designate where your music folder is through the VR user-interface, just select any song you want and sit back and relax and be swallowed up by deranged mathematical spherical outputs and spirals. Each song generates its own dizzying array of immersive effects!
See what your music looks like in virtual reality!
5.) Avicii – Waiting For Love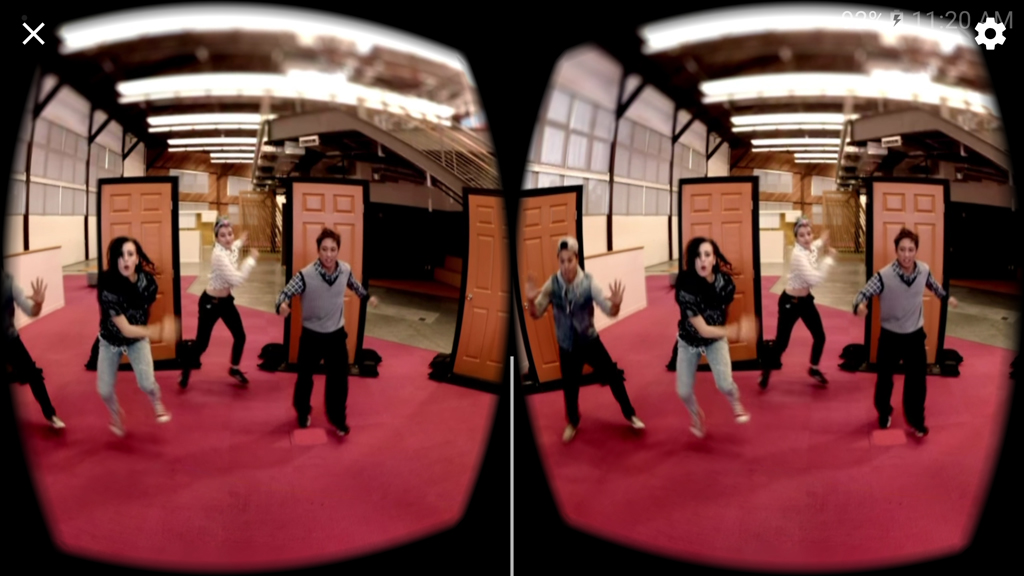 EDM god, Avicii gives his legion of fans an excellent 360 VR music video featuring his latest hit, "Waiting For Love." The video has it all: slick video-editing, professional dancers and infectious techno beats that perfectly complement its immersive VR platform. The song kicks off in Avicii's trademark offbeat way about short summers and long nights. You're surrounded by a circle of doors that feverishly opening and closing as urban kids strut out of them, popping and locking to feel-good vibes.
Just strap on your VR headset and feel the rush.